What Drives You Prize Weekend
Fast Forward Marketing Owner Vanessa Baker, her husband Jim and family experienced a once in a lifetime event as VIP guests of Fifth Third Bank, Kentucky Speedway and Roush Fenway Racing. Fast Forward Marketing received their logo on the decklid of the No. 17 Fifth Third Bank Ford at a race watched by close to a million people.
Thank you to our community and Fifth Third Bank, Kentucky Speedway and Raush Fenway Racing Team for helping us get this amazing opportunity!
Do you know a small business that needs help with digital marketing? Call us at 815-451-5230 or book a time online to get the engines running!
Saturday July 13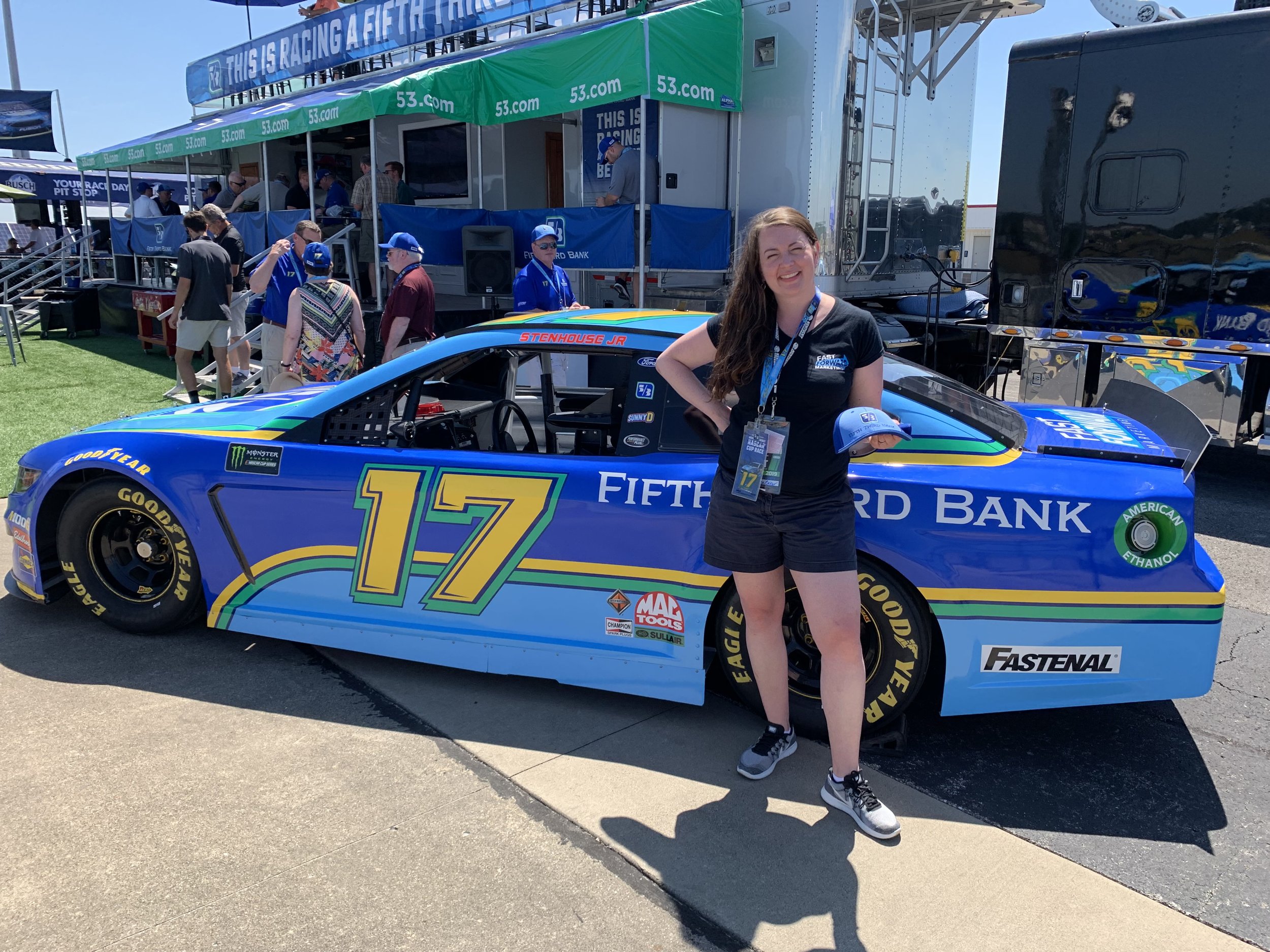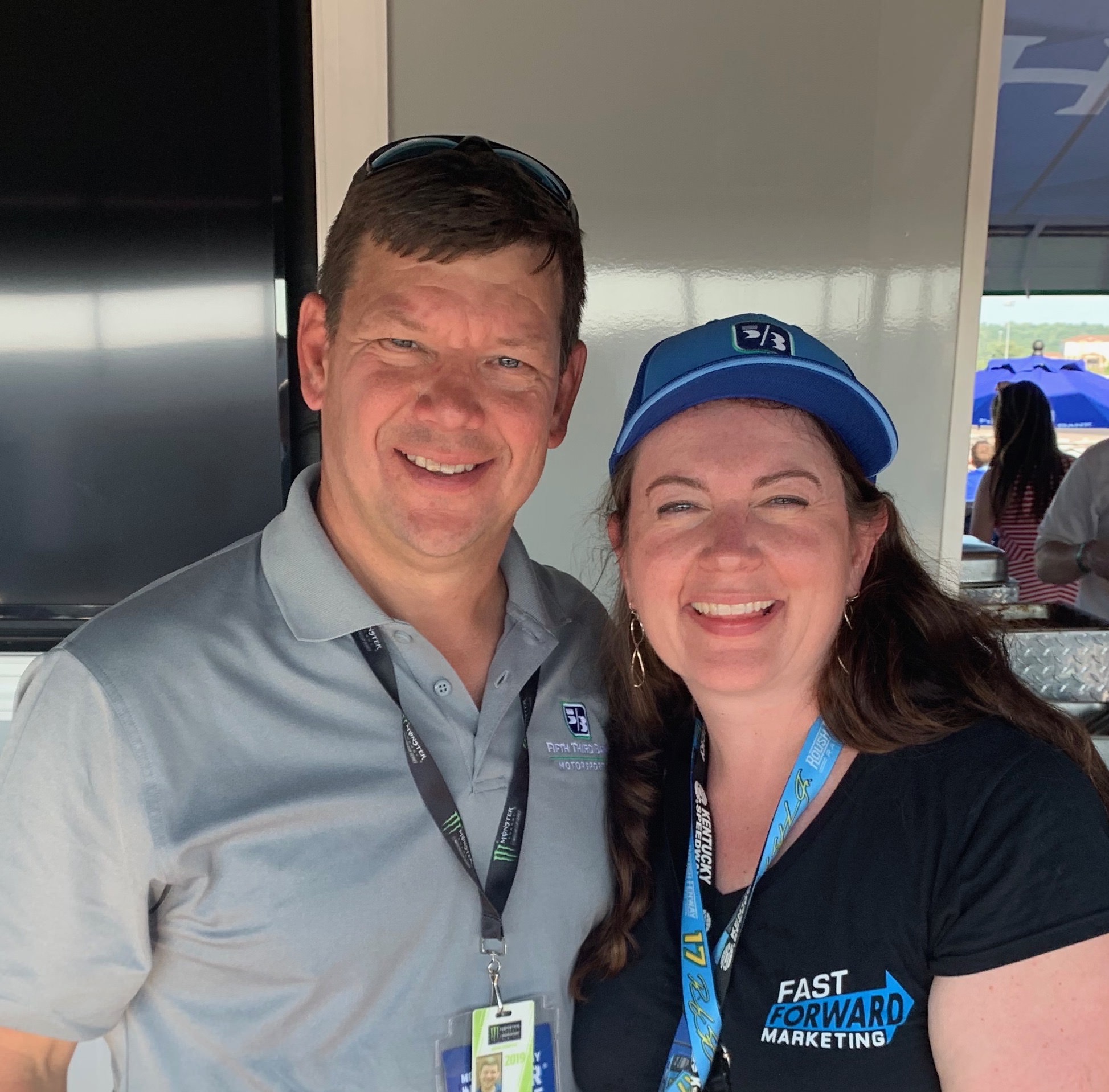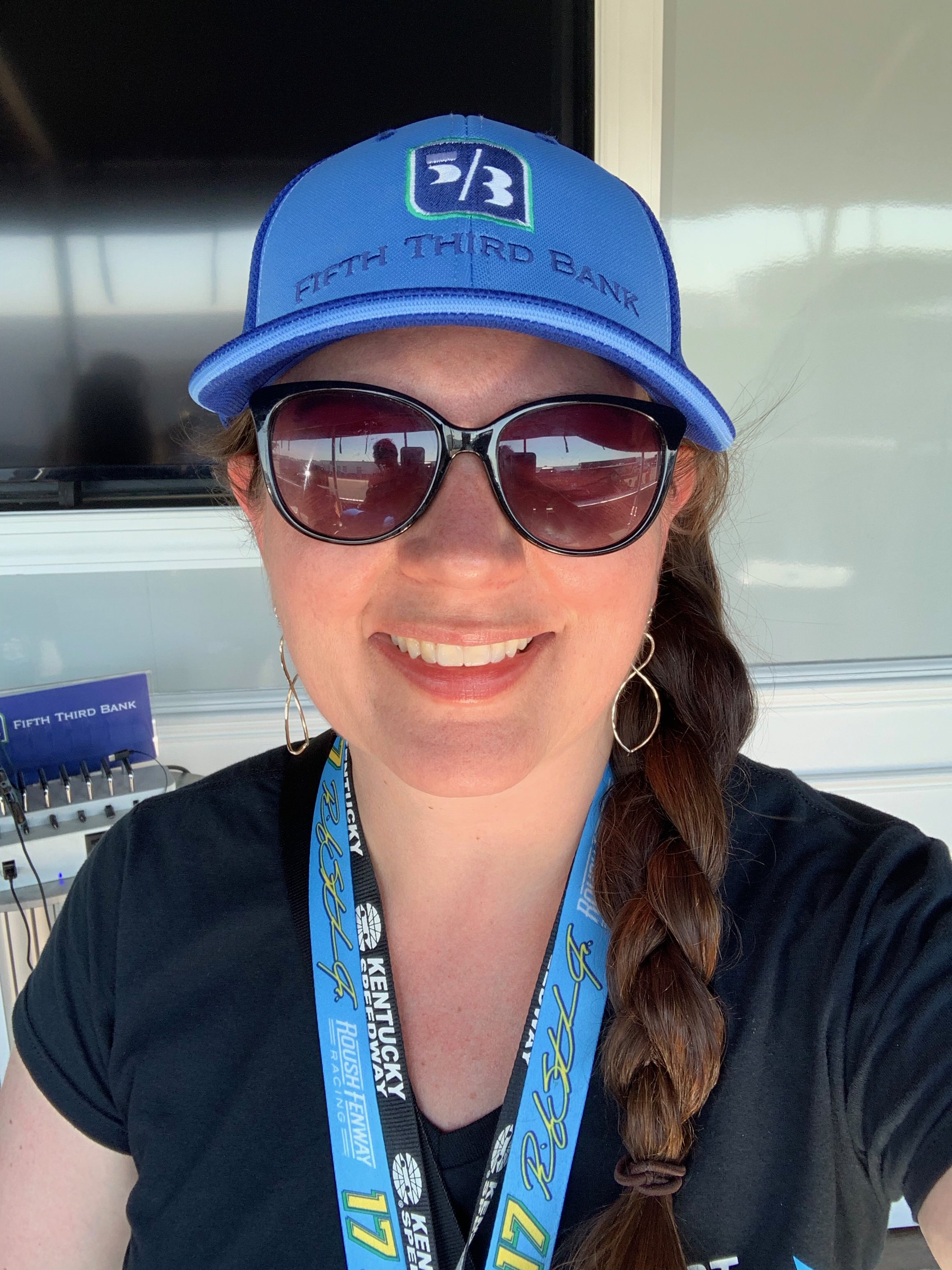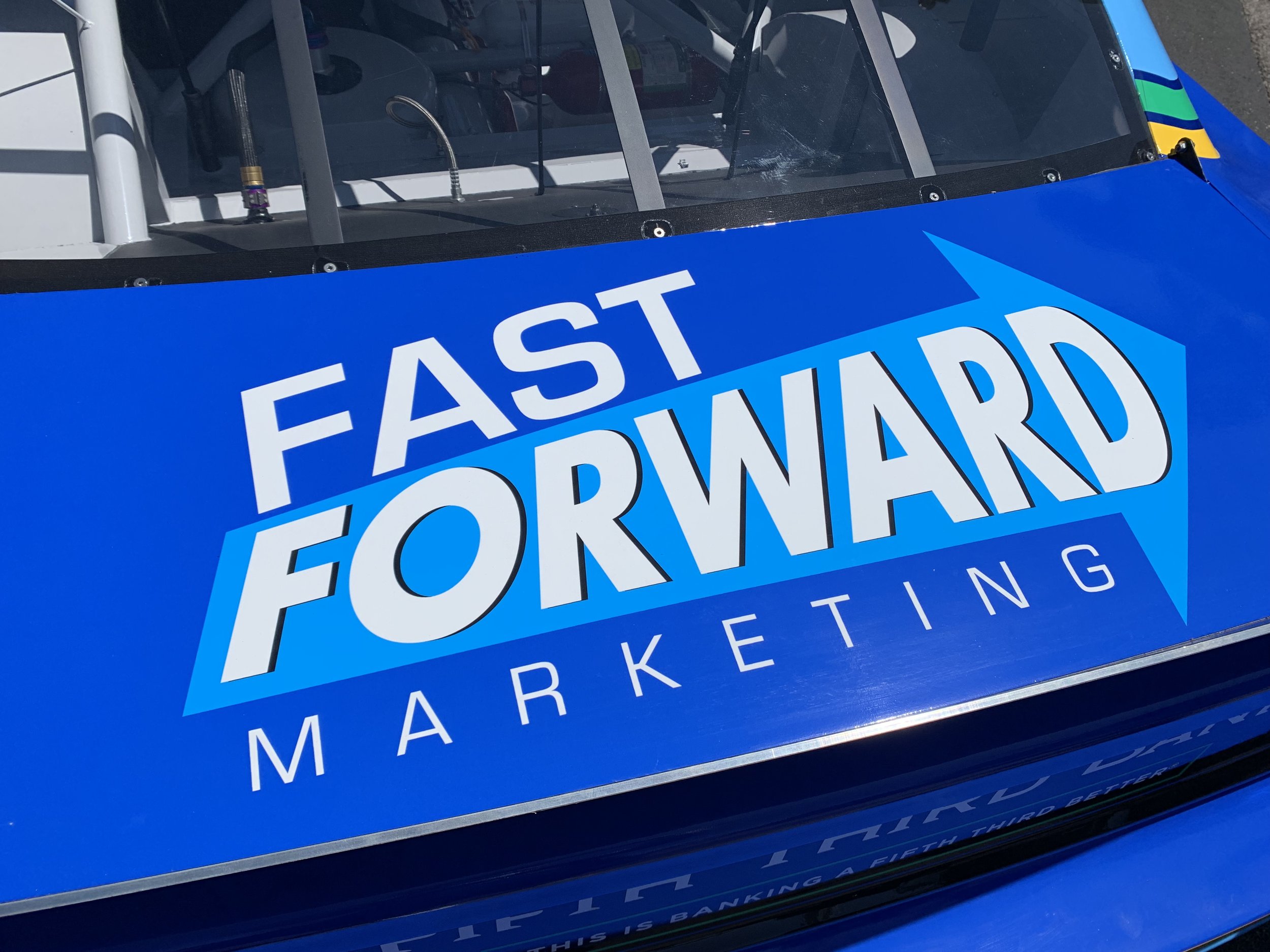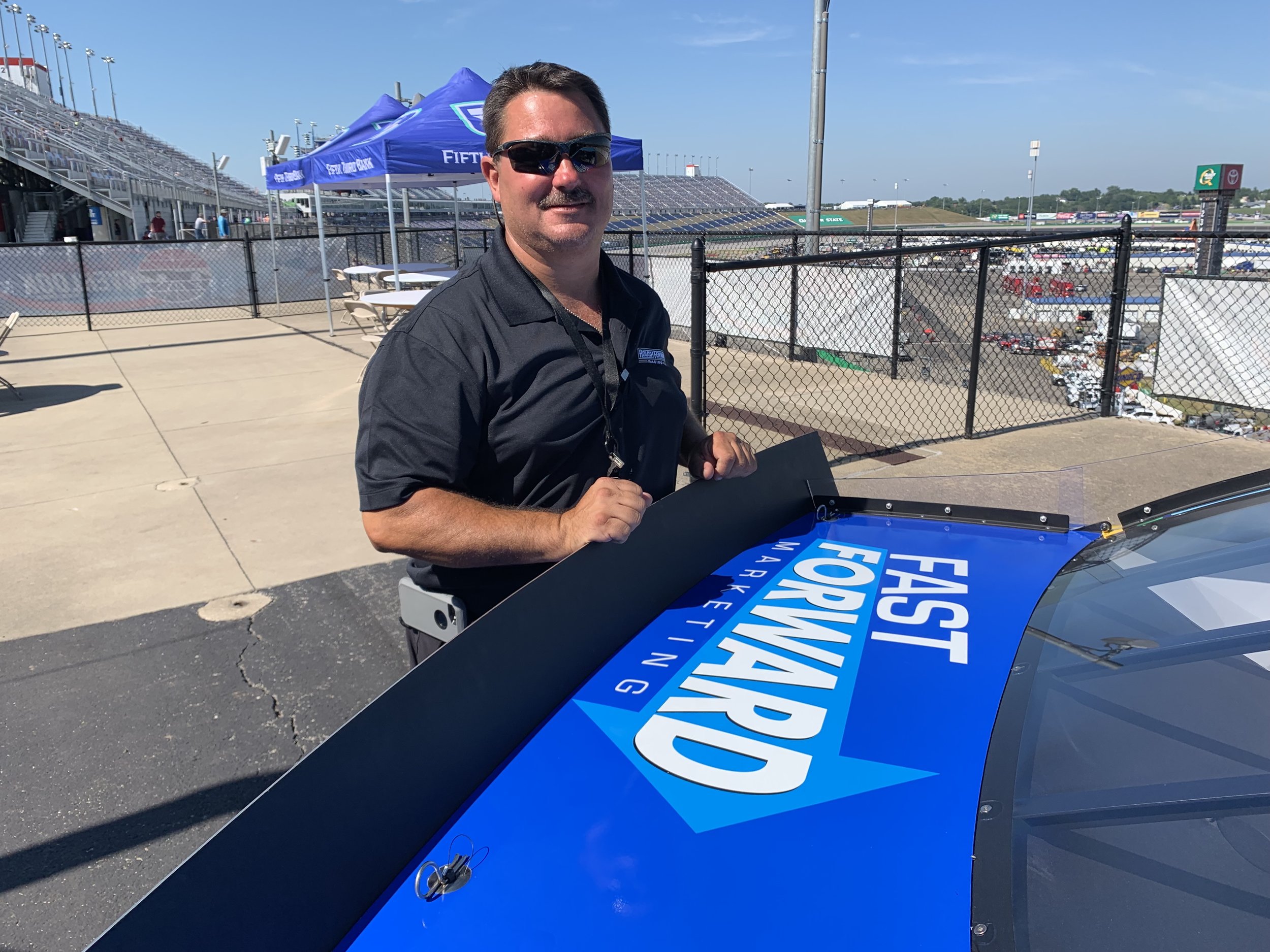 Saturday was simply incredible. We arrived as guests of the Kentucky Speedway and Fifth Third Bank. We were driven by a police officer via golf cart to the Fifth Third Bank Hospitality Area. We were greeted by our hosts, Fifth Third Bank and were surprised to see a sister race car at the site with our logo on it as well! The Fifth Third Bank hosts were gracious and provided us a lovely spot to see the race, eat snacks and dinner and even a private bathroom. We really felt we made friends with the bankers and other leadership team. We were honored to be featured in the Bank's internal newsletter this morning!
We got a private meet and greet with Ricky Stenhouse Jr. at his Coach. It was truly amazing to shake his hand, and have a normal conversation about food, golf and his dog. Photo coming.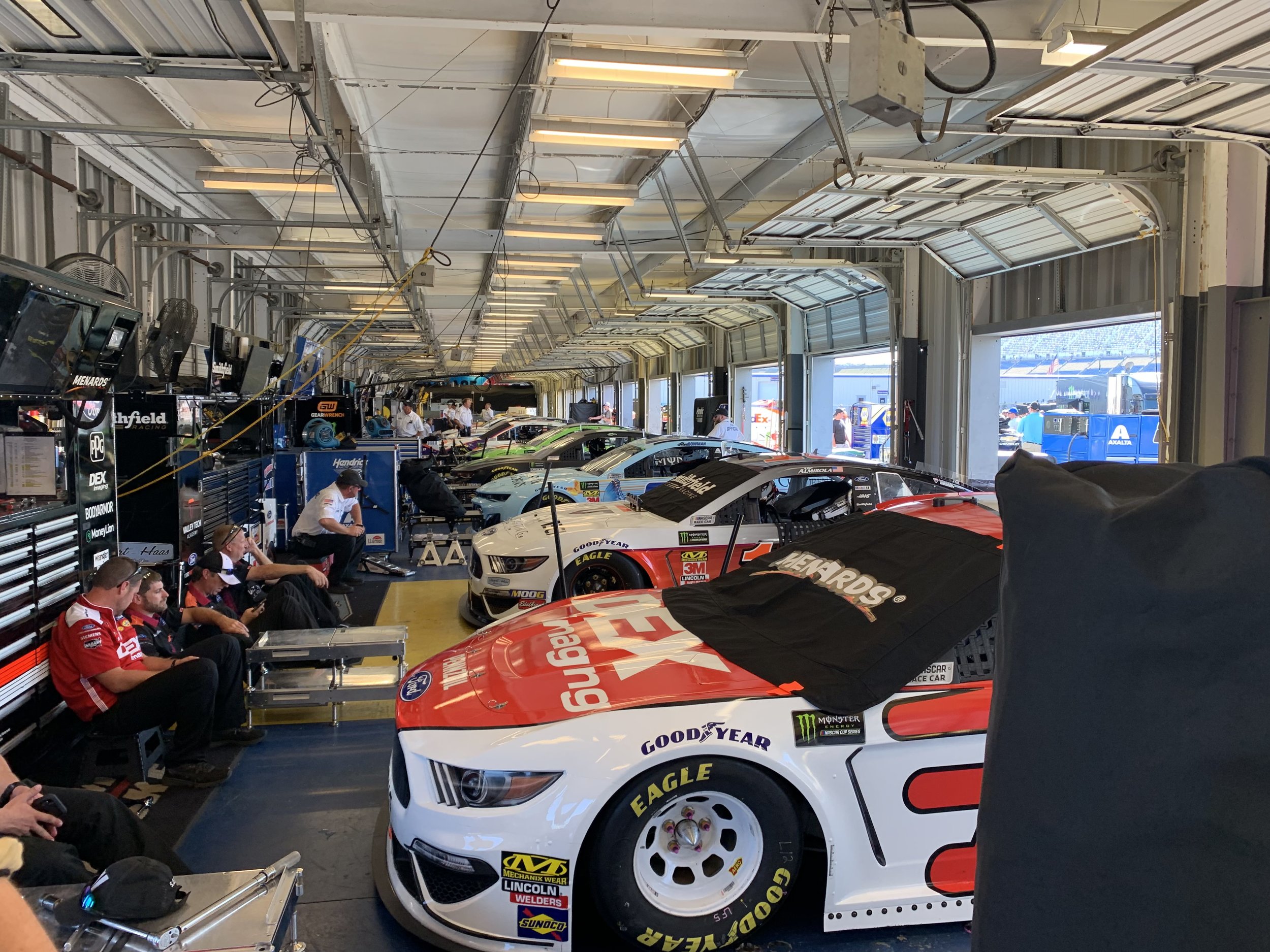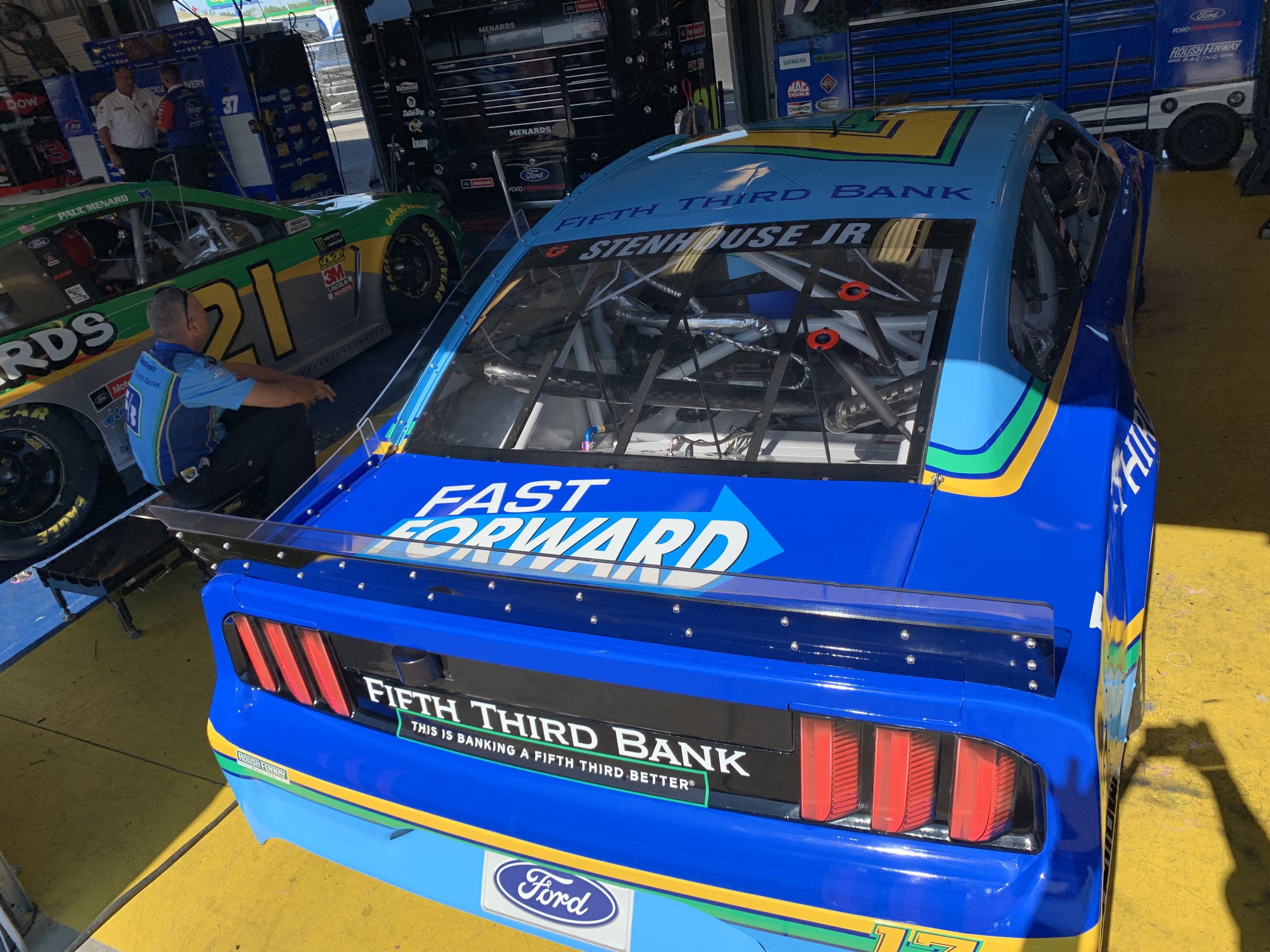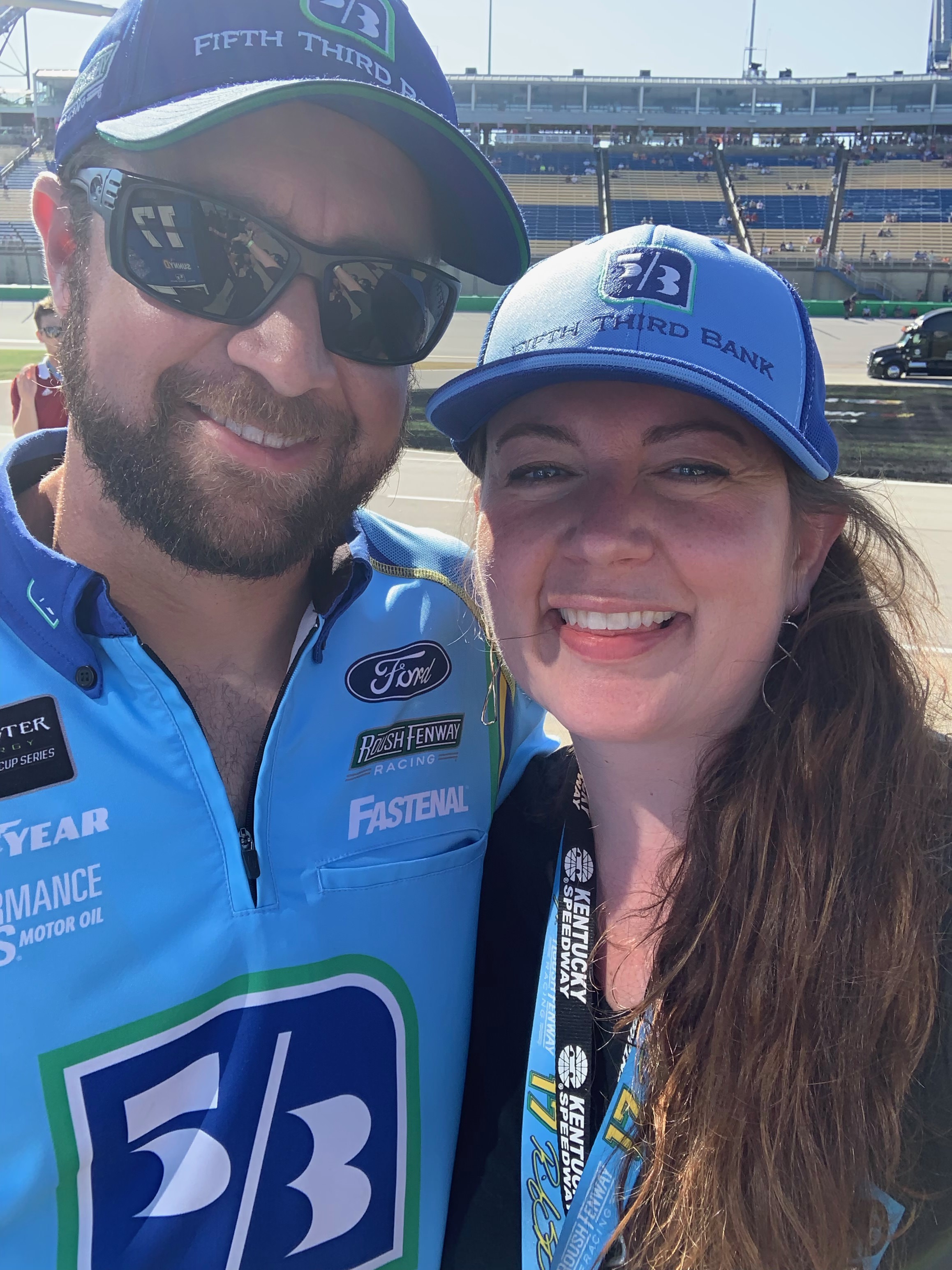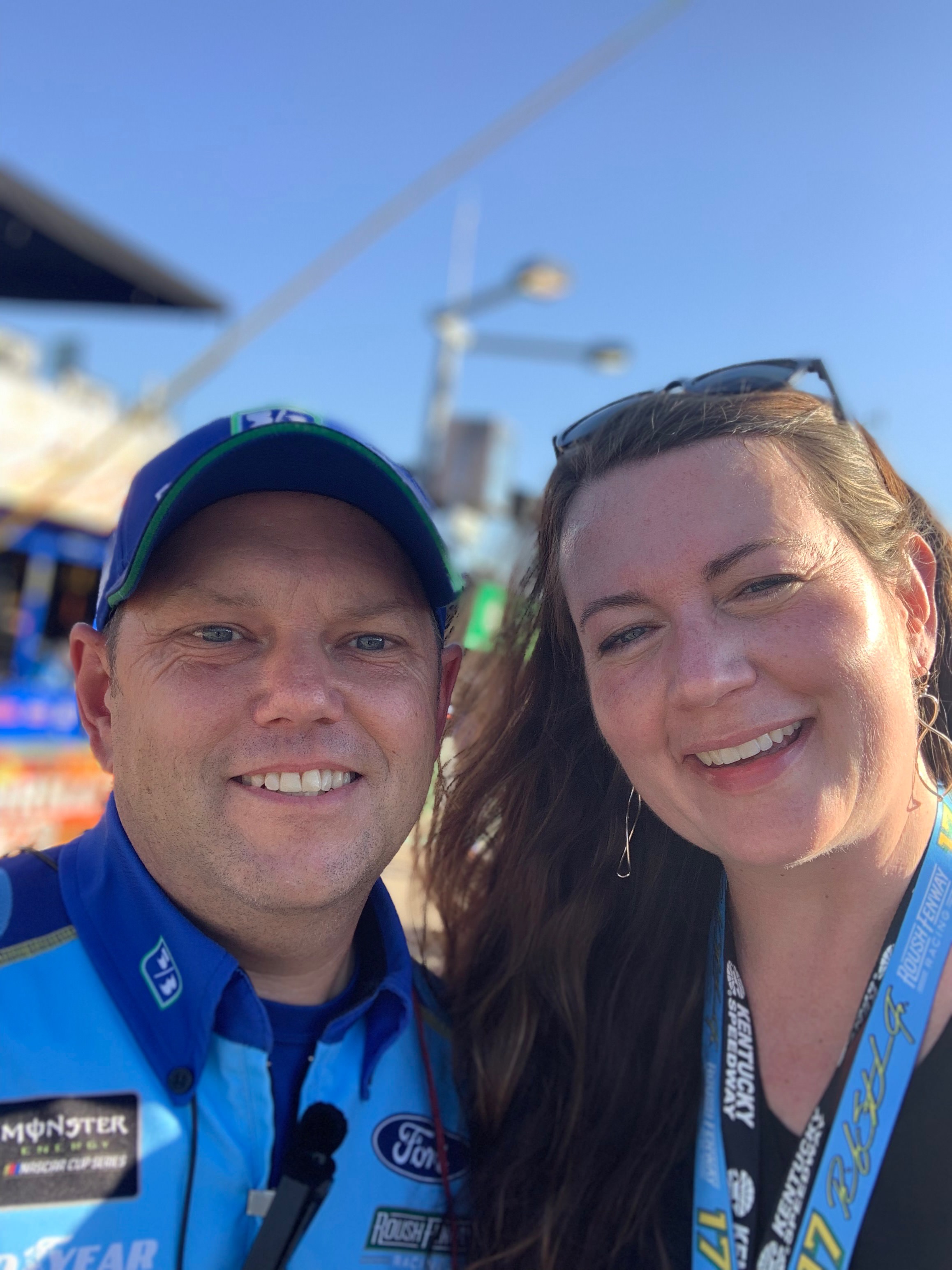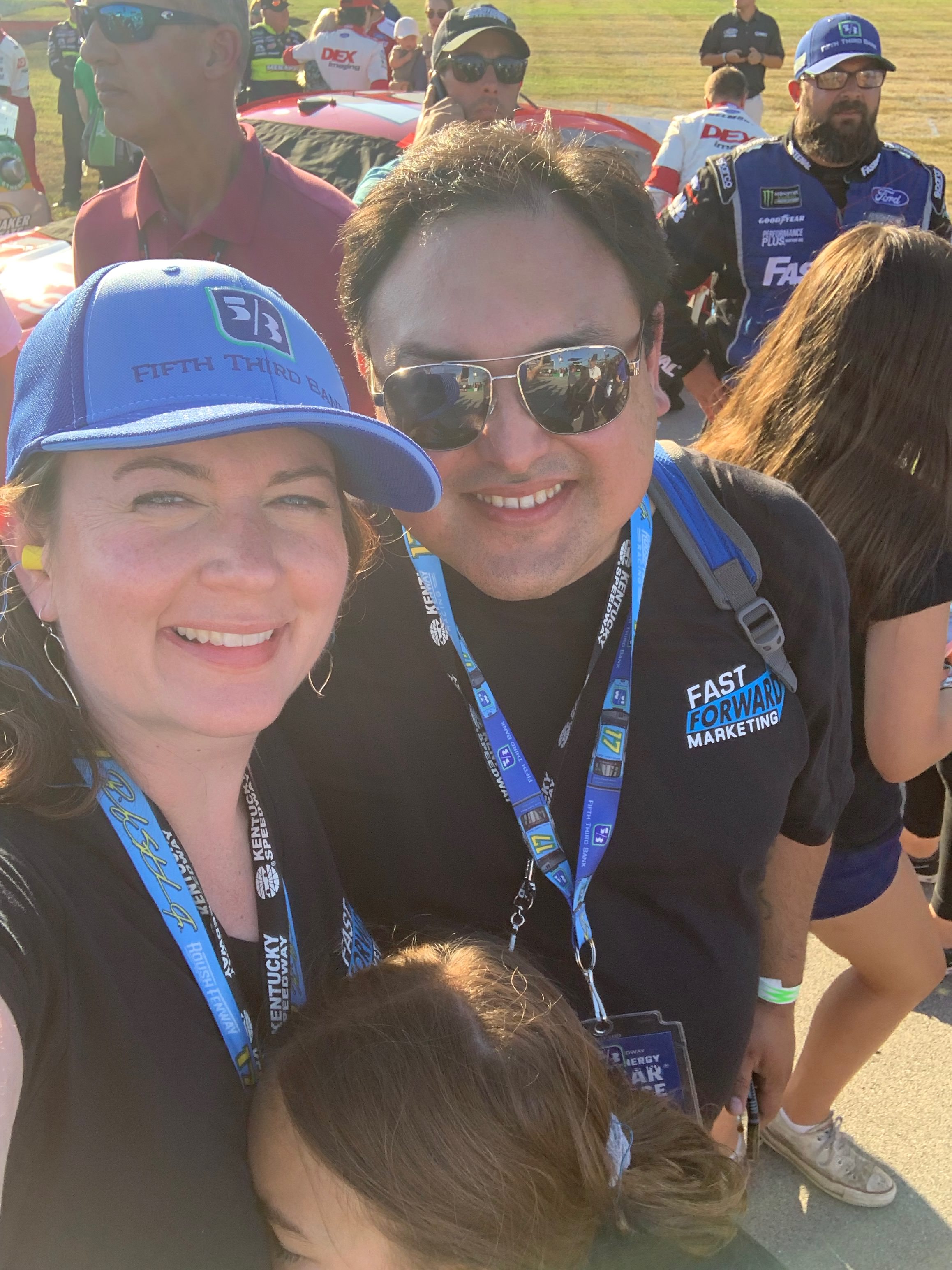 We then got a behind the scenes tour of the garage and pit area and then joined the Roush Fenway Racing Team with Fifth Third Bank for the National Anthem on the track.
We cooled off for a little while in the General Managers Suite courtesy of Kentucky Speedway and watched our team get the #1 spot for a while. Very exciting!
Finally! The Highlight!! Vanessa visited the Pit Row area with her hot pass, while Jim stayed with the girls at Fifth Third Bank's hospitality area. The heat, noise and action was incredible.
All in all, it was an incredible experience to remember for a lifetime! Thanks again to all of our friends and family who helped get us the opportunity! Thank you again to Fifth Third Bank, Roush Fenway Racing and Kentucky Speedway!






Friday July 12th
Roush Fenway posted a picture on Facebook, Twitter and Instagram of our logo on the No. 17 Fifth Third Bank Ford decklid! Checked into the beautiful Hotel Covington in Covington, Kentucky- which is a really hip happening city!
Thursday July 11th
Busy day today. Laundry, packing and picking up our branded apparel from Think Ink in Crystal Lake.
Also working with our Wordpress designer, sending out quotes and a Mailchimp newsletter to close to 2,000 subscribers.
Wednesday July 10th
We got a package in the mail from Fifth Third Bank including parking passes! Fifth Third Bank also liked our posts on social media along with Andrea and United Way of Greater McHenry Couny.
Tuesday July 9th
4 Days Remaining until the event. We got some love on Twitter and Facebook from Roush Fenway Racing.
May 30th, 2019
Fifth Third Bank's What Drives You Contest Will Take Fast Forward Marketing to the Races
Grand Prize Includes Logo Placement on the No. 17 Fifth Third Ford Mustang
CINCINNATI – Fifth Third Bank congratulates Fast Forward Marketing, the winner of the Fifth Third Bank What Drives You Contest. Fast Forward Marketing will see its company logo featured on the trunk of the Fifth Third Ford during the Quaker State 400 presented by Walmart at the Kentucky Speedway® on July 13. The race is part of the 2019 Monster Energy NASCAR Cup SeriesTM.